Forex Extensions
Build 4
A collection of forex data providers
$19.95
/ Lifetime
OR included in Premium subscription
* all Extensions require a Wealth-Lab 7 Subscription
Forex Extensions
Forex Extensions is a starting point towards Forex backtesting. The indicator library currently consists of 2 data providers:
Dukascopy - free intraday (60-minute) and daily data from Dukascopy (Forex majors and crosses, selected stocks and indices)
MetaTrader - importing data in MetaTrader 4 format files (*.HST)
Coming up: a data feed of intraday Forex data.
---
DISCLAIMER:
The third party data is subject to the availability of the respective provider (website) and may be delayed or inaccessible periodically due to network or technical reasons. As the data is not guaranteed to be accurate, it is your responsibility to confirm that it does not contain errors before utilizing it for any type of backtesting or trading activities. Quantacula LLC is not to be held liable for any errors in market data or its inavailability.
Screenshots
Dukascopy Classification
Classification of Dukascopy symbols in the New DataSet Wizard
Dukascopy chart
A 60-minute intraday chart of a Dukascopy symbol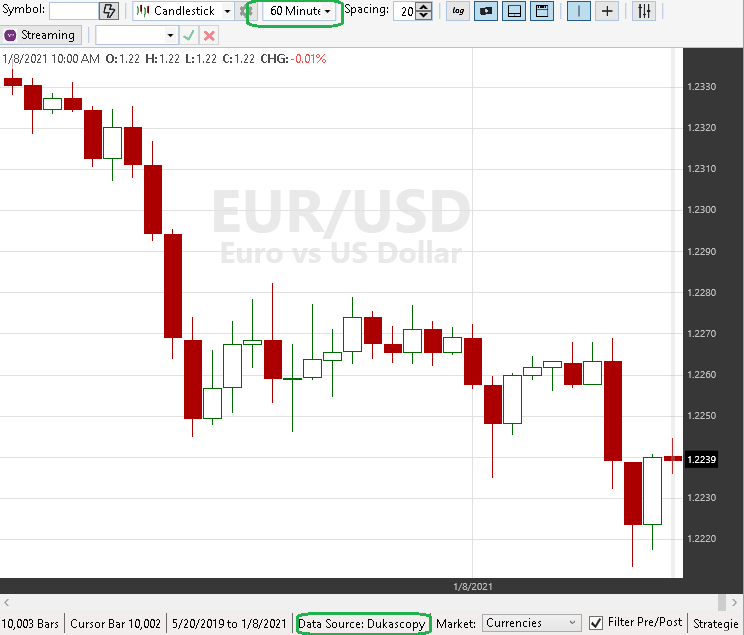 Change Log
Build 4 - 5/4/2021
Dukascopy: Possible to add all symbols from a group in New DataSet.
Dukascopy: Symbol codes are used when creating new DataSets, not names.
Requires WL Build 8 to work.
Build 3 - 3/30/2021
MT4 provider allowed to load intraday data on no daily.
Build 2 - 3/23/2021
Added filter by symbol in New DataSet.