Power Pack
Build 12
New Position Sizers, Indicators, ScoreCards, Performance Visualizers
$49.95
/ Lifetime
OR included in Premium subscription
* all Extensions require a Wealth-Lab 7 Subscription
PowerPack
Power Pack is a growing extension aimed at professional traders with focus on position sizing, risk management and detailed analysis of backtests. Here's what's included:
ScoreCards

Extended Scorecard with dozens of performance metrics suitable for backtests and optimization. Analyze drawdowns, risk/reward profile, outlier traders, trade statistics and efficiency and many more.

Position Sizers - get beyond good old % Equity sizing with effective and sophisticated money management techniques:

Percent Volatility
Trading the system's Equity Curve
Drawdown Control, Drawdown/Runup, D-VaR, Equal Exposure, Equity Breakout, Equity Momentum, Extraordinary Opportunities, Fixed Ratio, Kelly formula, Larry Williams method, Pyramiding, Position sizing with the Trend, Winning and Losing Streaks, Timid and Bold equity, Trade Outcome, Trading System's Safety Factor, and more.

Indicators - advanced indicators:

Trailing exits: Elder SafeZone, Kase DevStop, SuperTrend, NRTR, Parabolic2
Bill Williams: Alligator, Fractals, AwesomeOscillator
Floor Trader Pivots
Oscillators: MAC-Z (David Varadi), Gann Swing (from build 11)
IQR (interquartile range), LaguerreRSI, SmartMoney, TrendStrength, Weis Wave Volume etc.

Visualizers - a collection of Performance Visualizers to double your analysis power:

Contribution
MetaCorrelations

Building Blocks

First and Last Bar of day
Time of Day
Price Compare to Price at Entry Bar
Screenshots
PowerPack Extended Scorecard
An example of a backtest using Extended Scorecard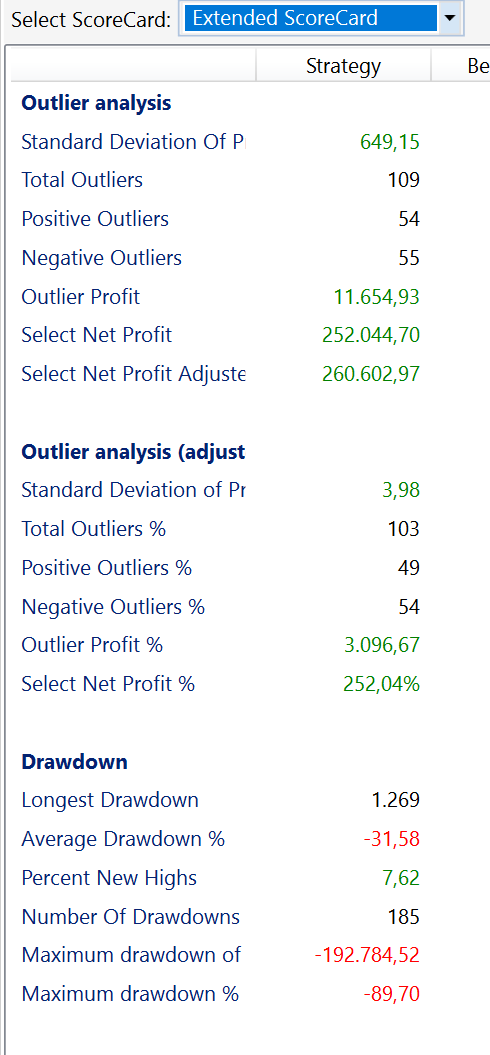 PowerPack PosSizers
Some Position Sizers included in the PowerPack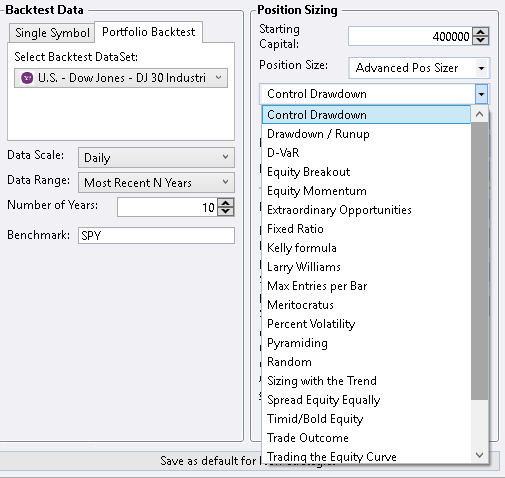 PowerPack Indicators
PowerPack includes an expanding collection of indicators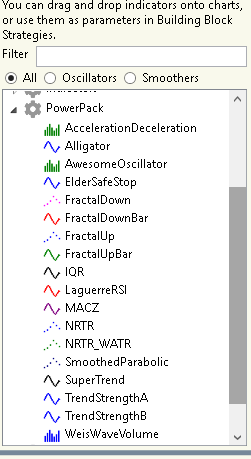 PowerPack Visualizers
The Contribution visualizer shows a breakdown of total profit/loss on a per symbol basis, by entry/exit signal name, by calendar month, by average % P/L per bar, by position type (long/short)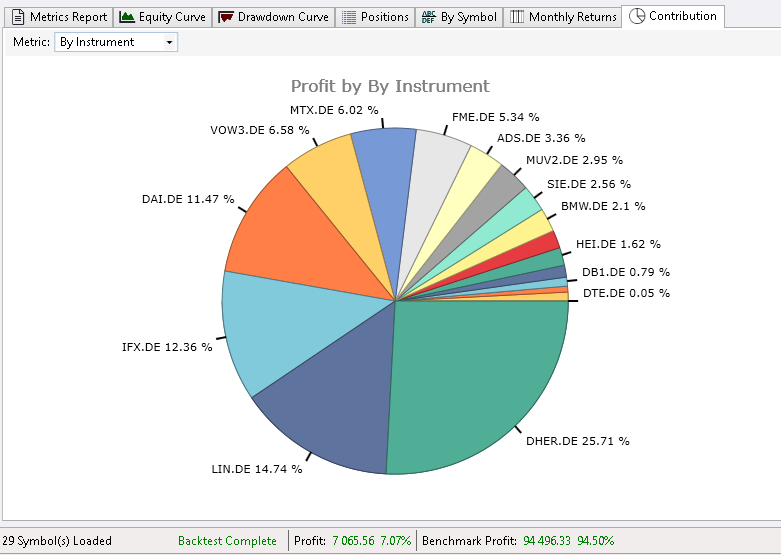 PowerPack Visualizers
The MetaCorrelations visualizer shows a correlation matrix of a MetaStrategy, helping build a robust portfolio of strategies that have a low or negative correlation and avoid locking capital in systems that essentially duplicate each other.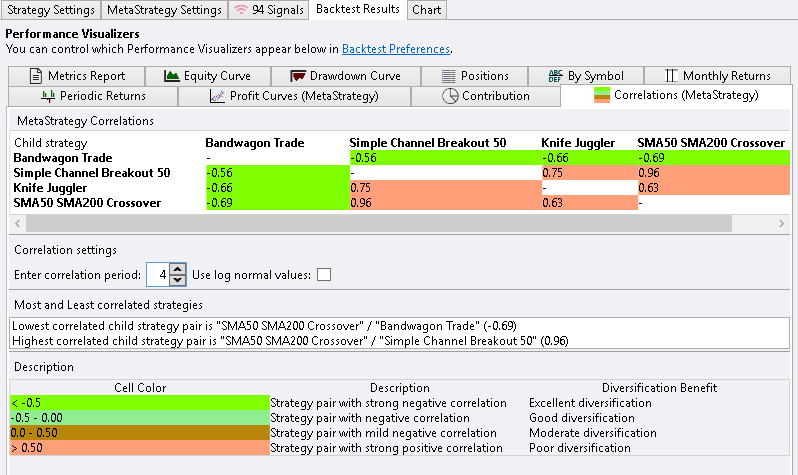 Change Log
Build 12 - 10/21/2021
Open Position Profit/Loss Condition can now work with Entries as well as Exits.
Fixed bugs in Outlier Analysis affecting several StdDev and Outlier metrics.
Build 11 - 10/13/2021
Added Gann Swing Oscillator.
Build 10 - 10/5/2021
Fixed Consecutive Peak/Troughs broken in non-US locales.
Build 9 - 9/20/2021
Added Market Hours Only option to the Bar of Day Condition Block.
Build 8 - 9/3/2021
Added First/Last Bar of Day Condition Building Block.
Added Time of Day Condition Building Block.
Added Price Compare to Price at Entry Bar Condition Building Block.
Build 6 - 7/8/2021
Fixed duplicate Longest Drawdown.
Build 5 - 6/3/2021
Added Parabolic2 indicator.
Build 4 - 5/4/2021
Breaking internal change, must update to work with WL Build 8.
Added MetaCorrelations Performance Visualizer.
Fixed Kelly description.
Build 3 - 4/20/2021
Added Contribution Performance Visualizer.
Moved PivotPoint indicator into PowerPack.
Build 2 - 3/30/2021
Added a collection of trailing exits by Bill Williams, David Varadi.
Added indicators:

IQR (interquartile range)
LaguerreRSI
SmartMoney
TrendStrength