Kraken
Build 3
Kraken crypto broker connection
$49.95
/ Lifetime
OR included in Premium subscription
* all Extensions require a Wealth-Lab 7 Subscription
Kraken
Connects to the Kraken cryptocurrency brokerage. Also provides cryptocurrency historical, streaming, and streaming-bar data. Finally, the package comes with a dynamic DataSet containing all the currency pairs that Kraken supports for trading.
---
DISCLAIMER:
The third party data is subject to the availability of the respective provider (website) and may be delayed or inaccessible periodically due to network or technical reasons. As the data is not guaranteed to be accurate, it is your responsibility to confirm that it does not contain errors before utilizing it for any type of backtesting or trading activities. Quantacula LLC is not to be held liable for any errors in market data or its inavailability.
Screenshots
Quote Triggers and Orders
Kraken's streaming can trigger end-of-day stop and limit Cryptocurrency signals for Auto-trading.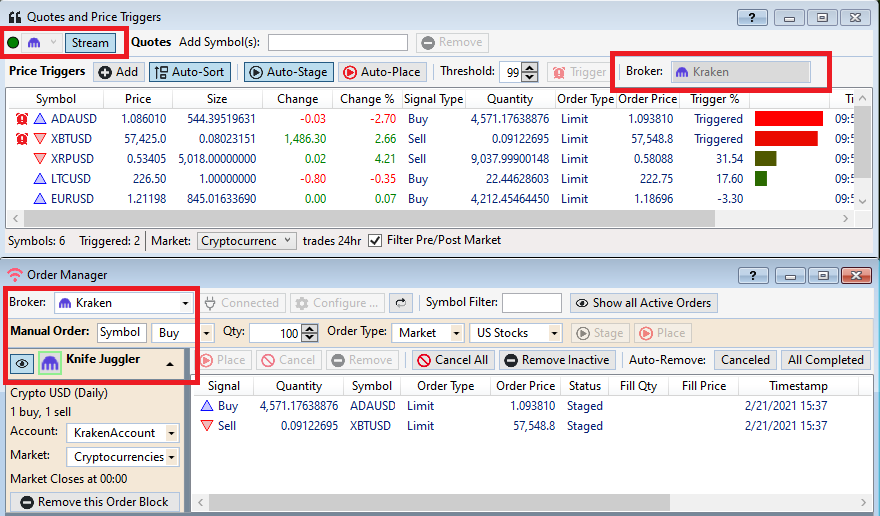 Streaming Charts
Let Kraken power your charts with Cryptocurrency history and streaming data.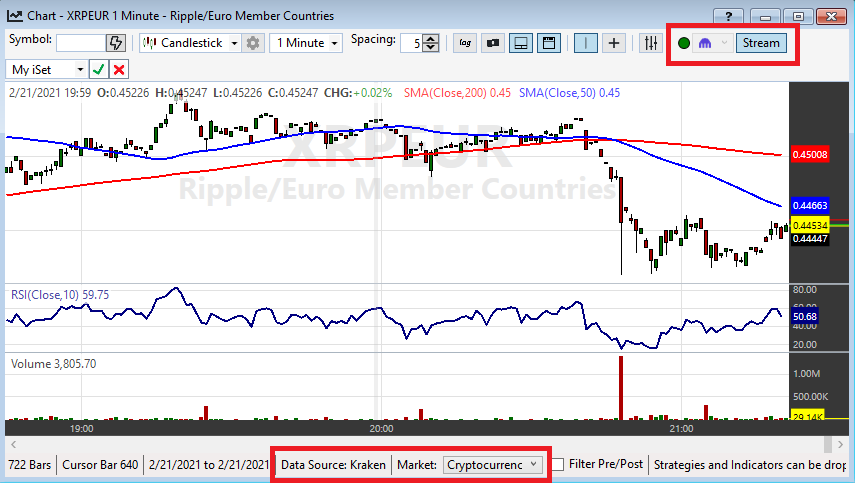 Kraken Tradable Pairs
Not sure what's available to trade on Kraken? Take a look at the Kraken's DataSet of Tradable Pairs.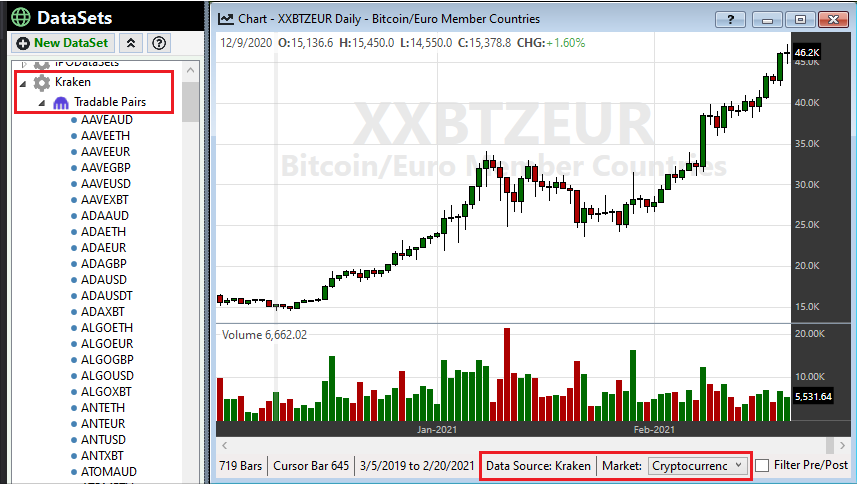 Kraken Settings
Connect to your Kraken account by creating a set of API keys at Kraken.com. Enter them here and you'll be Auto-trading Cryptos in no time!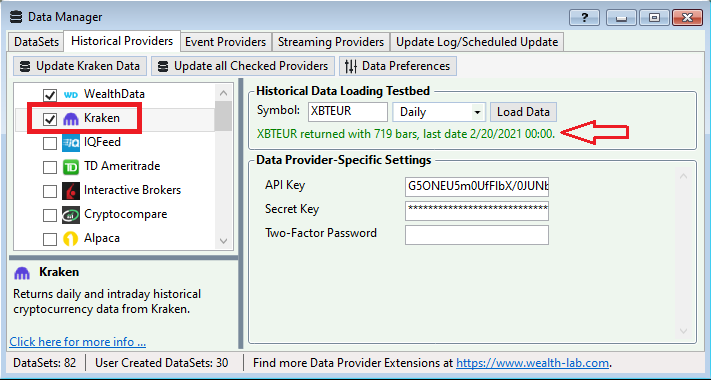 Change Log
Build 3 - 4/20/2021
Handled streaming socket disconnections.
Build 2 - 3/23/2021
Password no longer visible in entry fields.