Indicator Profiler
Build 2
Provides detailed analysis of the performance of each installed indicator
$49.95
/ Lifetime
OR included in Premium subscription
* all Extensions require a Wealth-Lab 7 Subscription
Indicator Profiler
The Indicator Profiler extension for Wealth-Lab calculates Edge Factors for all of the indicators (including extensions) that you have installed. The Edge Factor expresses how much of an edge each indicator provides compared to the return of the overall market.
Screenshots
Profile Your Indicators!
Quickly discover how much indicators can contribute to Alpha for a given DataSet, scale, and holding period.
Evaluate Efficacy
Dig in and evaluate how your favorite indicators can predict market return for a specified holding period.
The Signal States
In its search for Alpha, the profiler's analysis works with these 6 signals states.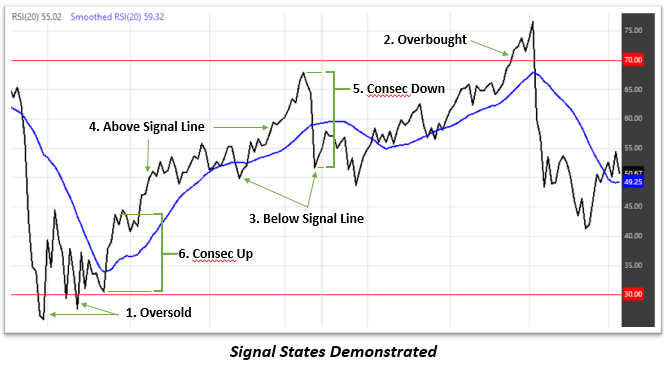 Change Log
Build 2 - 3/15/2021
Fix: Selected History Scale was only being referenced on second Profiler run after the change.